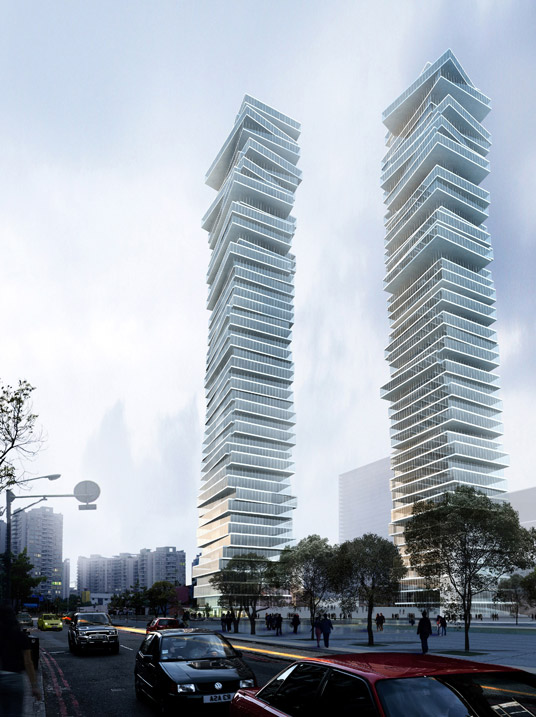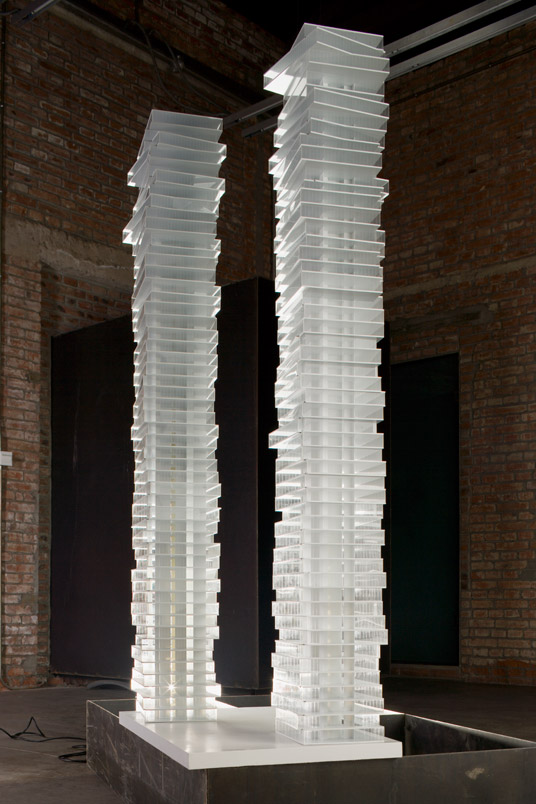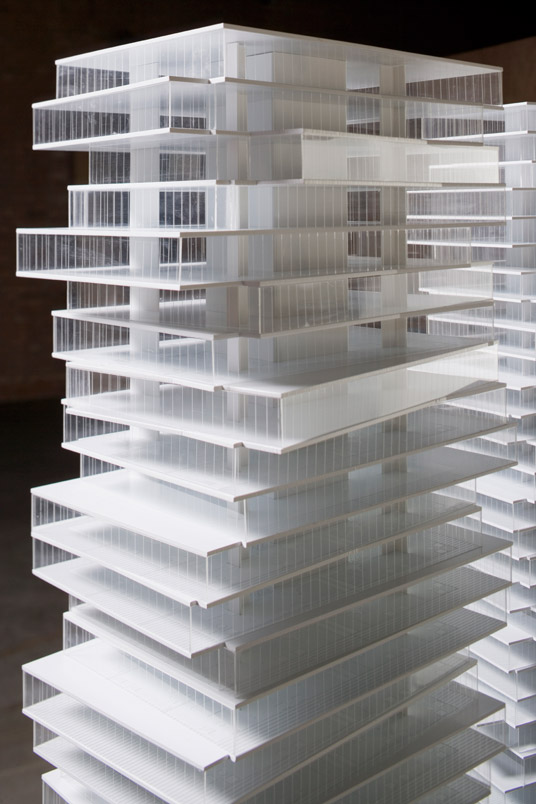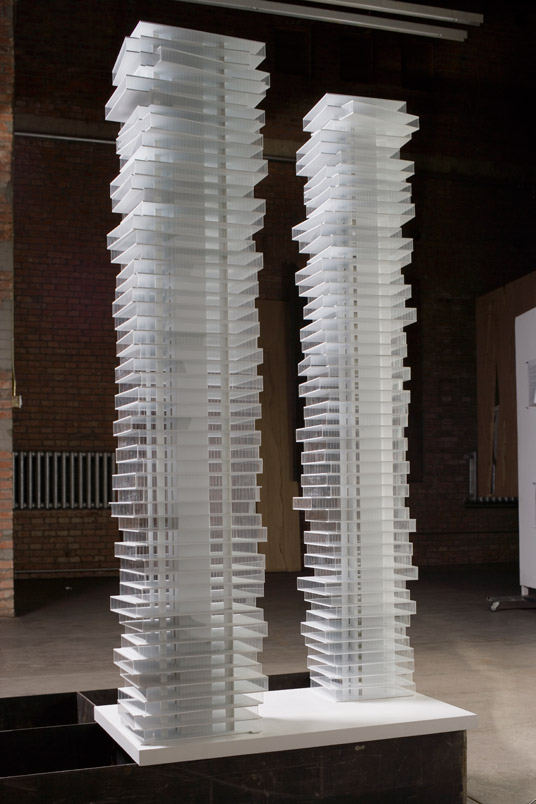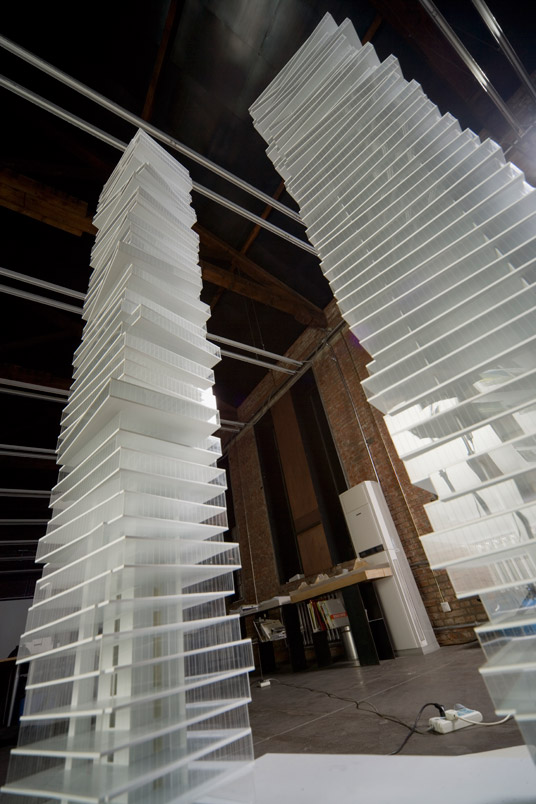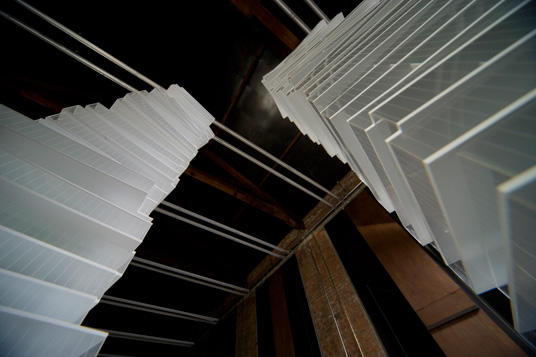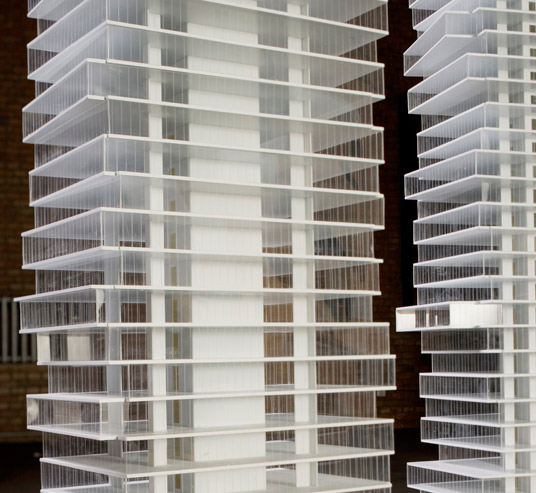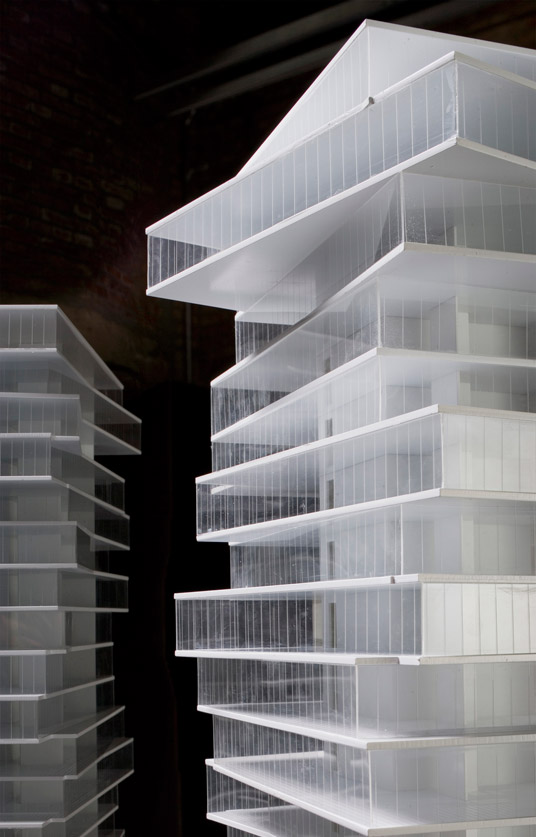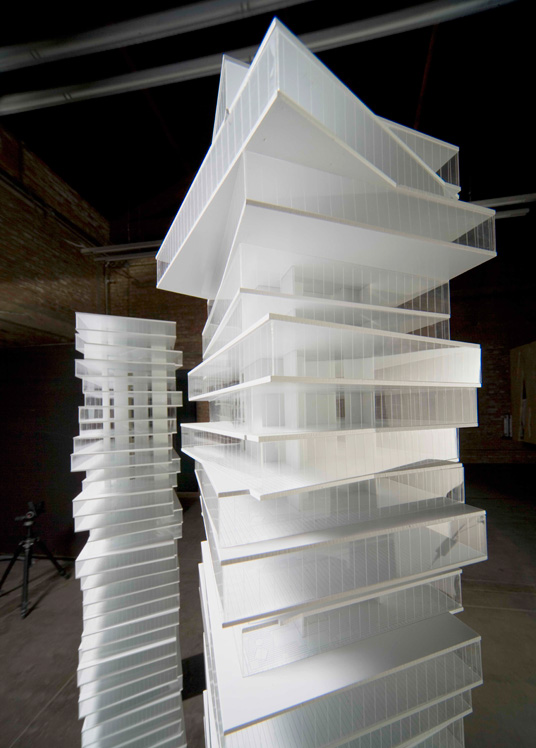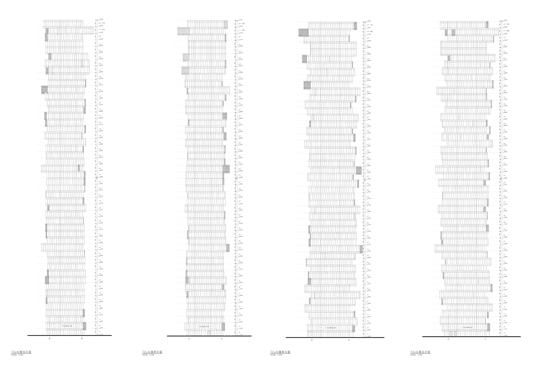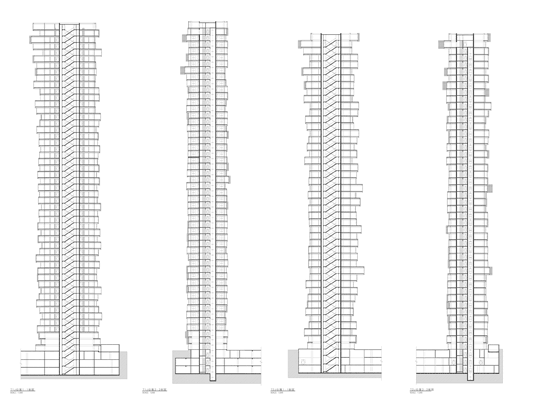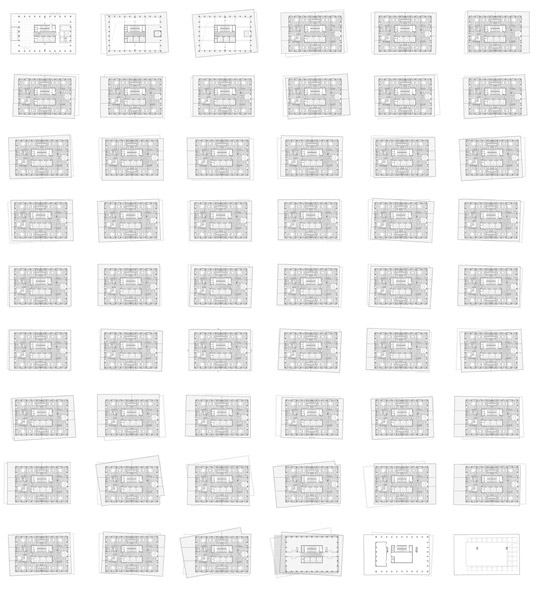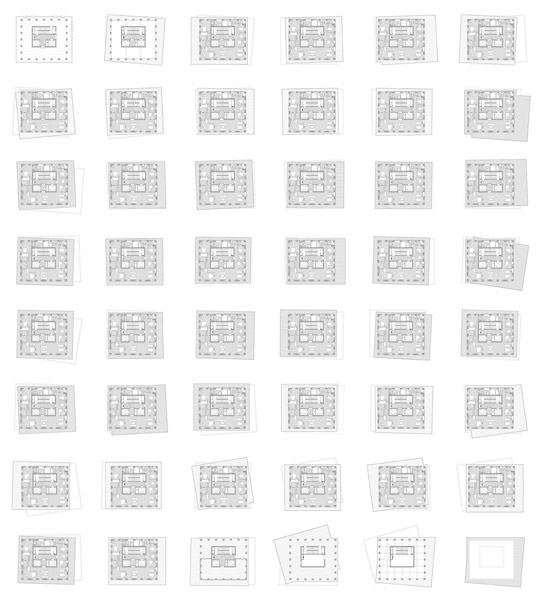 The Dancing Books Tower are situated in a densely populated downtown area near Hongshan Plaza of the historic district of Wuchang, with Yangtze River about two Kilometers to the south, Dong Hu Lake 1.5 km to the north, and the well known Huang-He Lou Watch Tower about 5 km to the west.
The project is comprised of two160-meter skyscrapers and twelve exclusively high-end courtyard houses at the foot of the towers. Of the two skyscrapers, one is a one unit per floor apartment, with a typical floor about 400 square meters each; and the other one, with each floor measures about 600 square meters, is a six unit per floor luxury service apartment-hotel. Due to their small floor plans and unusual height, the towers look exceptionally slim and elegant in their proportion.
Each floor of the two towers are slightly shifted, generating a sense of free horizontal movement while soaring into the sky, a status that makes people wonder how this could be reality. The ¡°dancing of the plans¡± creates ever-changing combination of gestures, passing out an enchanting atmosphere to the urbanscapes of Wuhan City.
这两座接近50层的超高层住宅位于武汉市中心的繁华地段――宏山广场,南边离长江2公里,北距东湖1.5公里,与西边5公里外的黄鹤楼遥相对应。
项目所在的地块并不大,13 000余平米,开发商原本打算在这里做一些多层建筑,但标准营造建议用12个庭院别墅和两栋极细的超高层住宅来代替,这样就可以保留基地里原有的20多棵近米高的香障树。
两栋160米高的高层如同用书本摞起的两座高塔,各层平面随意扭动,两栋的重心自下向上逐渐靠近;双塔的高细比接近10,超过原世贸中心和上海环球金融中心。
其中一栋为酒店公寓,每层面积约600平米,分为6户;而另一栋高层则是每层独户的豪华住宅,每户平均面积约400平米,由于四面是连续的双层玻璃幕墙,居住者可以将四面的景色尽收眼底,获得360°的连贯视线。