Niyang river visitor centre
01 June 2010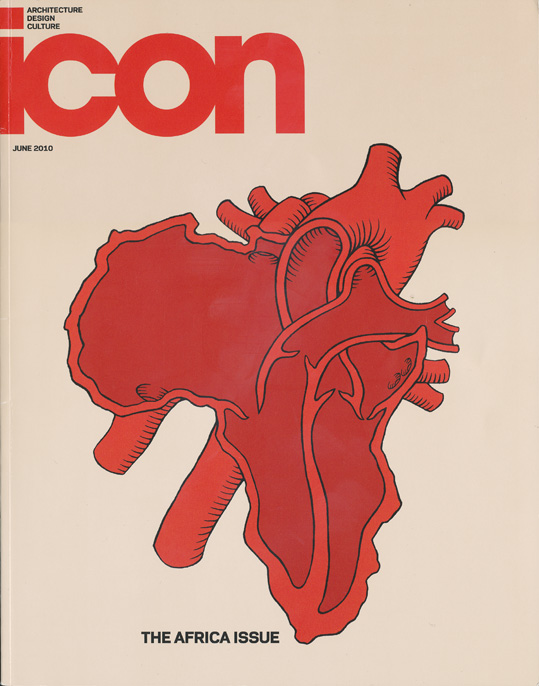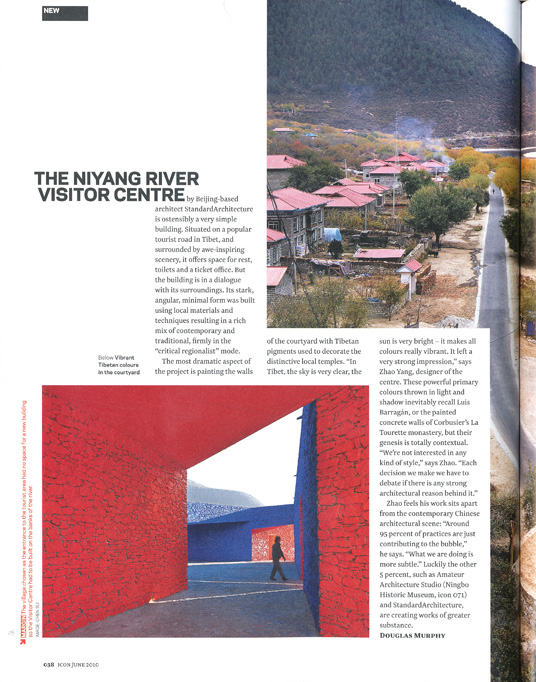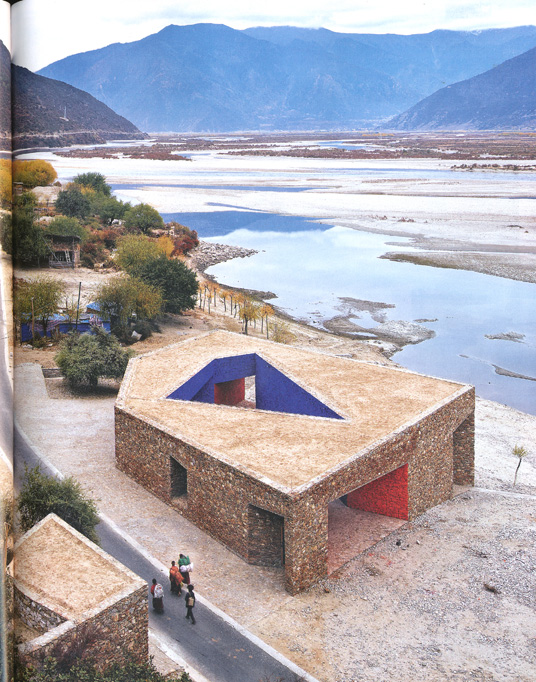 The Niyang river visitor centreby Beijing-based architect StandardArchitecture is ostensibly a very simple building. Situated on a popular tourist road in Tibet, and surrounded by awe-inspiring scenery, it offers space for rest, toilets and a ticket office. But the building is in a dialogue with its surroundings. Its stark, angular, minimal form was built using local materials and techniques resulting in a rich mix of contemporary and traditional, firmly in the "critical regionalist" mode.
The most dramatic aspect of the project is painting the walls of the courtyard with Tibetan pigments used to decorate the distinctive local temples. "In Tibet, the sky is very clear, the sun is very bright - it makes all colours really vibrant. It left a very strong impression," says Zhao Yang, designer of the centre. These powerful primary colours thrown in light and shadow inevitably recall Luis Barragán, or the painted concrete walls of Corbusier's La Tourette monastery, but their genesis is totally contextual. "We're not interested in any kind of style," says Zhao. "Each decision we make we have to debate if there is any strong architectural reason behind it." 
Zhao feels his work sits apart from the contemporary Chinese architectural scene: "Around 95 percent of practices are just contributing to the bubble," he says. "What we are doing is more subtle." Luckily the other 5 percent, such as Amateur Architecture Studio (Ningbo Historic Museum, icon 071) and StandardArchitecture, are creating works of greater substance.
DOUGLAS MURPHY