Hangzhou CAA Xiaofeng Art Museum 中国美院肖峰美术馆
08 October 2023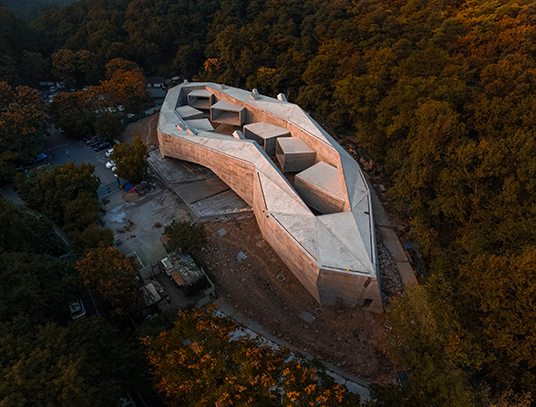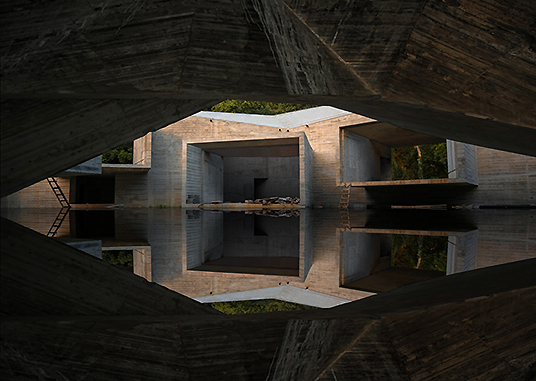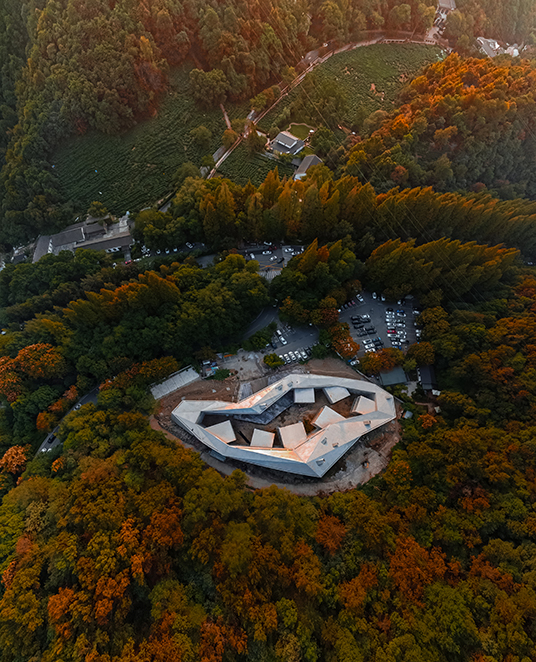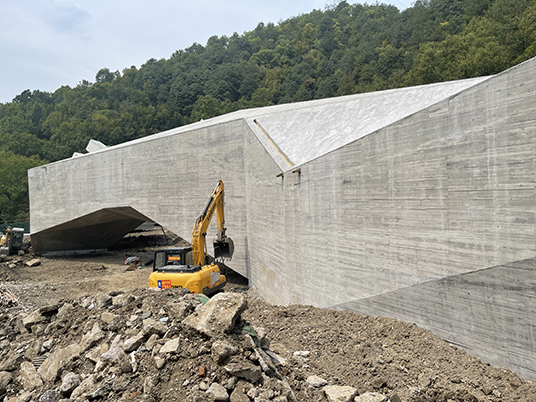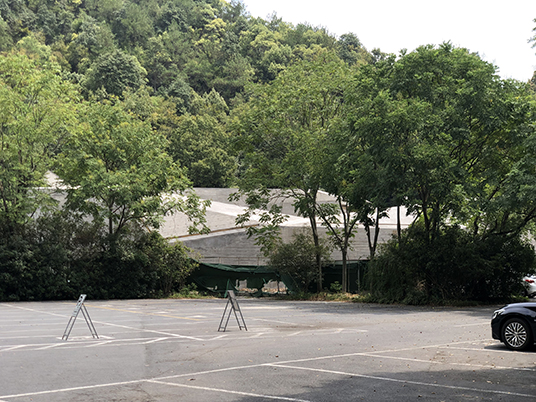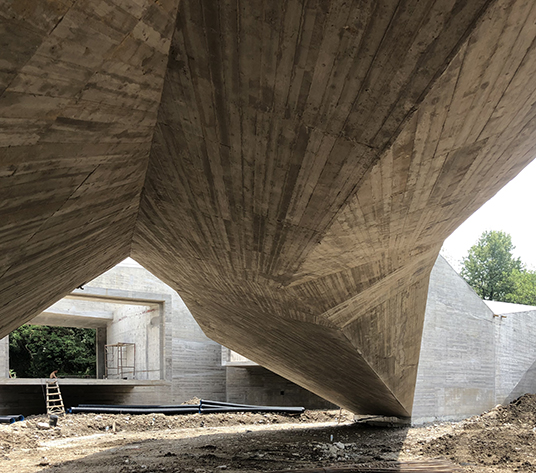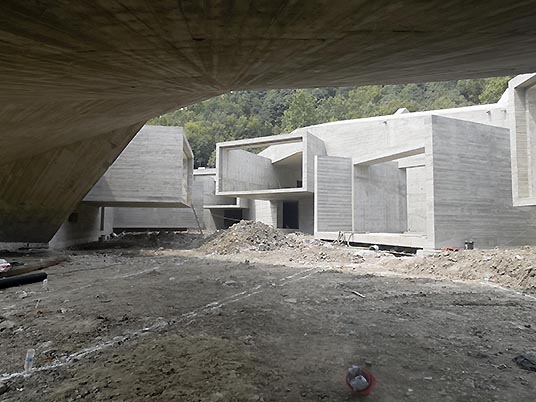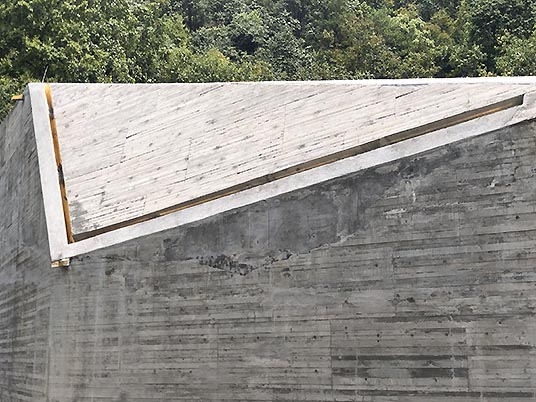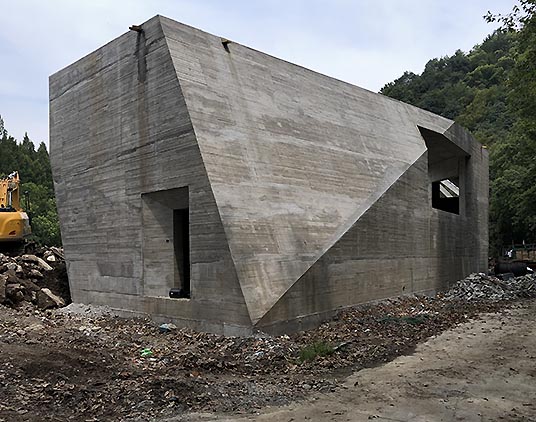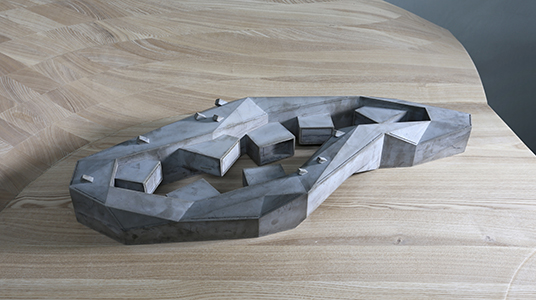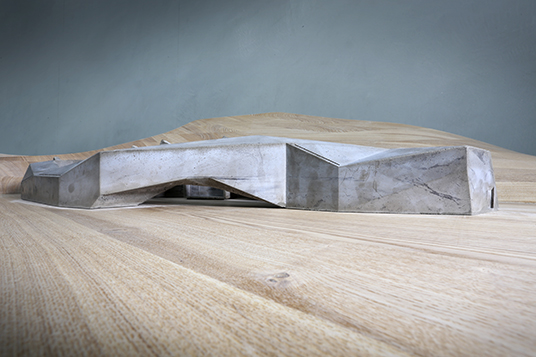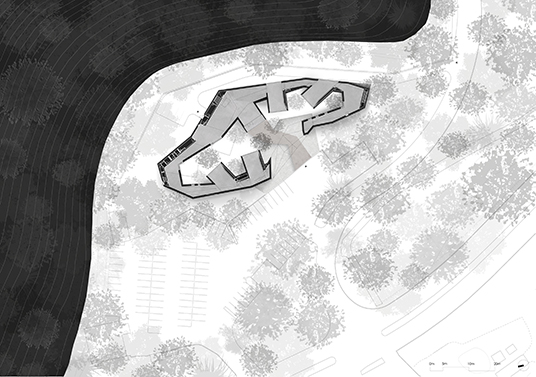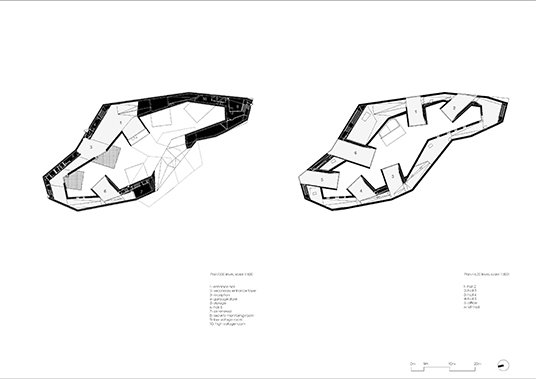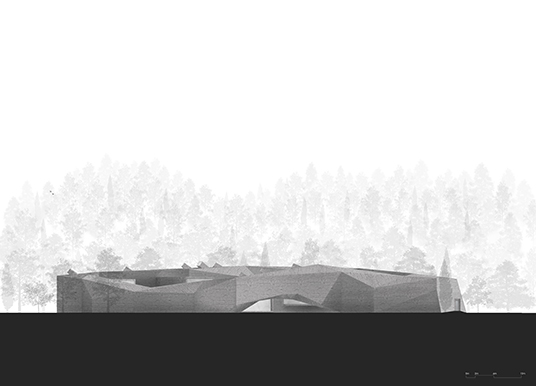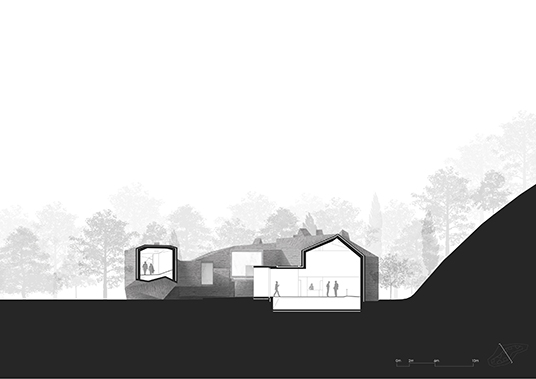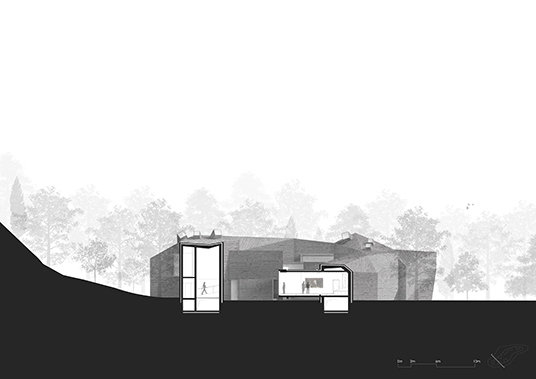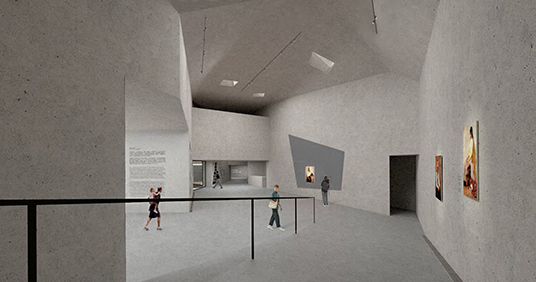 杭州肖峰美术馆
CAA XiaoFeng Art Museum, Hangzhou
The museum dedicated to the painter Xiao Feng is situated at the foot of the Daci Mountain, a few kilometres to the south of the renowned West Lake in Hangzhou.
The free interpretation of an introverted scholar's garden forms the centre around which the linear building structure snakes in an organic way. Visitors reach the entrance situated in the interior courtyard by walking under a building bridge. In the building, a tour of the exhibition follows the circular form of the building, which becomes quite narrow at some points and expands to larger volumes at others so as to open up the exterior space. Ramps provide access to the different levels, which facilitate a multifaceted spatial experience in the parts of the building with various heights. The polygonal form is broken up towards the interior courtyard with protruding boxes, which open up to the courtyard with panorama windows or even permit a view through the building from the interior courtyard of the hilly landscape outside the museum.
The entire shell of the building was created with concrete coloured with black ink and processed on site. The natural lighting conditions and the artificial lighting bring the homogeneity of the materials and the polygonal snake form into a vibrant contrast with the surrounding nature.
这座展示画家肖峰作品的艺术馆位于著名的西湖以南数公里处,在杭州大慈山脚下。建筑的平面从一座中心园林出发,以强烈的内向性体现出中国传统文人园林的关键特征。布局自然地顺应场地边界,在展览空间中形成了线性的流线。沿着外缘蜿蜒的展厅空间,一连串凸起的矩形房间可供人向内欣赏园景,有些地方还能看到后面的群山。建筑的屋顶设计在景观中营造出一种层次感与动势。有机的体块从正面缓缓升起,形成了园林的入口通道,而建筑的主入口掩映在树木与竹林之后。这样,艺术馆就成了景观的一部分,并使置身于大自然中的感受得以升华。