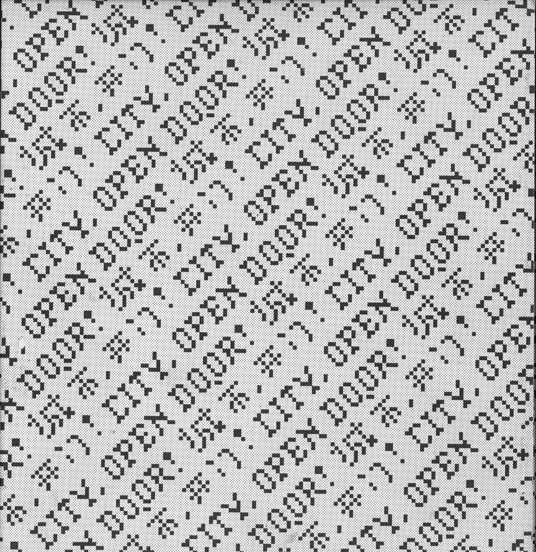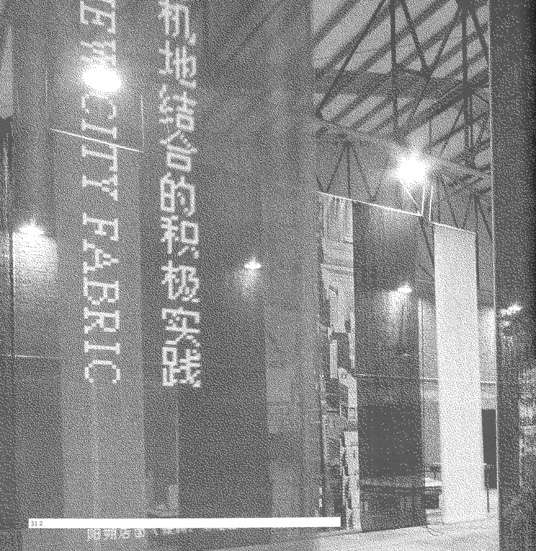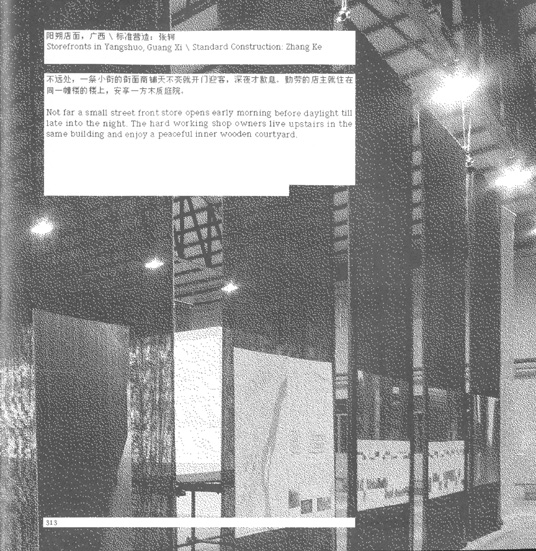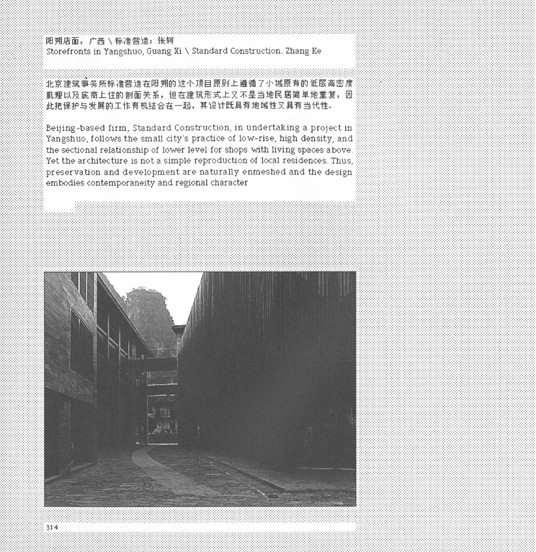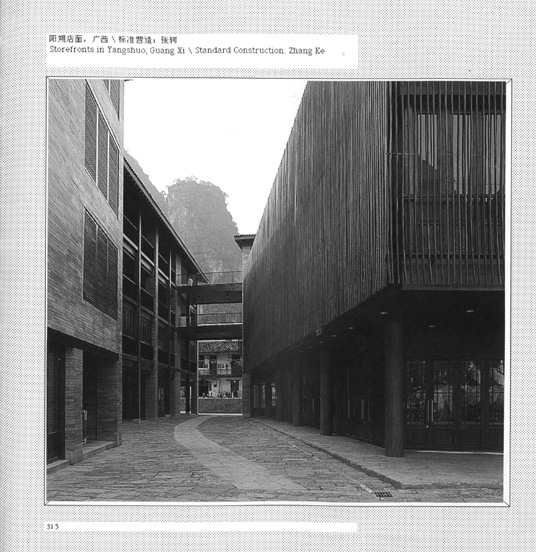 Storefronts in Yangshuo, GuangXi
Not far a small street front store opens early morning before daylight till late into the night. The hard working shop owners live upstairs in the same building and enjoy a peaceful inner wooden courtyard.
Beijing-based firm, Standardar Construction, in undertaking a project in yangshuo, follows the small city's practice of low-rise, high density, and the sectional relationship of lower level for shops with living spaces above. Yet the architecture is not a simple reproduction of local residences. Thus, preservation and development are naturally enmeshed and the design embodie contemporaneity and regional character.
阳朔店面,广西
不远处,一条小街的街面商铺天不亮就开门迎客,深夜才歇息。勤劳的店主就住在同一幢楼的楼上,安享一方木质庭院。
北京建筑事务所标准营造在阳朔的这个项目原则上遵循了小城原有的低层高密度肌理以及底商上住的剖面关系,但在建筑形式上又不是当地民居简单地重复,因此把保护与发展的工作有机结合在一起,其设计既具有地域性又具有当代性。